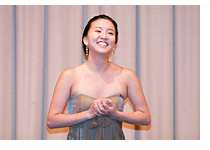 The Bel Canto Foundation Annual Opera Competition is for aspiring young opera singers between the ages of 17 and 30. Online application acceptance begins December 1, 2016 and must be submitted no later than Friday, January 27, 2017.
Please proceed to the following online form to complete your application.
ONLY COMPLETE APPLICATIONS WILL BE CONSIDERED. PLEASE MAKE SURE YOU HAVE FILLED OUT ALL FIELDS.